Sold
Out
Sold Out
The Cavern Club Live Lounge
CHEAP TRICK: Robin Zander (vocals, rhythm guitar), Rick Nielsen (lead guitar) and Tom Petersson (bass guitar) are part of the very fiber of American music, inspiring and delighting generations with their unique union of massive melodies and razorblade riffs, their own special brand of mischievous wit and maximum rock 'n' roll. Since the '70s, they've been blending elements of pop, punk and even metal in a way that is instantly catchy and recognizable.
Pre-Sale Tickets are SOLD OUT! General Sale tickets go on sale 15 June at 10am!
With timeless classics such as "I Want You to Want Me"and "Surrender," CHEAP TRICK, now with drummer Daxx Nielsen, are a musical institution. The Rockford, IL band is as vital today as ever, having toured relentlessly to packed audiences around the world and having released three records in the last three years:
BANGZOOM CRAZY…HELLO (2016),
CHRISTMAS CHRISTMAS (2017)
2016 saw CHEAP TRICK's long
-awaited induction into the Rock and Roll Hall of Fame. The induction honoured both the band and the pioneering  sound that has earned them total record sales well in excess of 20 million featured appearances and more than 40 international Gold and Platinum certifications. 2017's WE'RE ALL ALRIGHT! was yet another undisputed triumph for the band as the album's first single, "Long Time Coming," enjoyed an unprecedented run of 18 weeks at #1 on the Mediabase Classic Rock chart.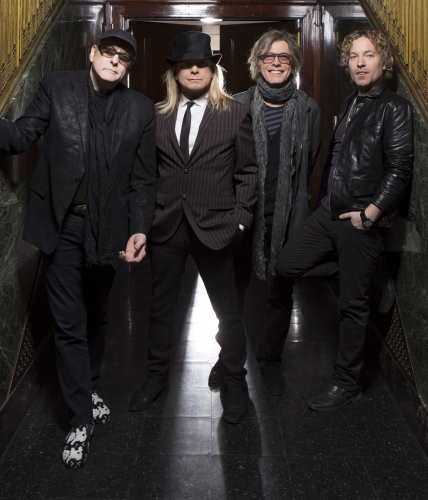 The Live Lounge is a standing venue with some unreserved seating. Seating is not guaranteed and may not be available for all shows. If you have a disability and need a seat please get in touch with us in advance to make arrangements!
Most events are 18 yrs and over please see our age policy for more information before booking. If you have any questions please get in touch with us.