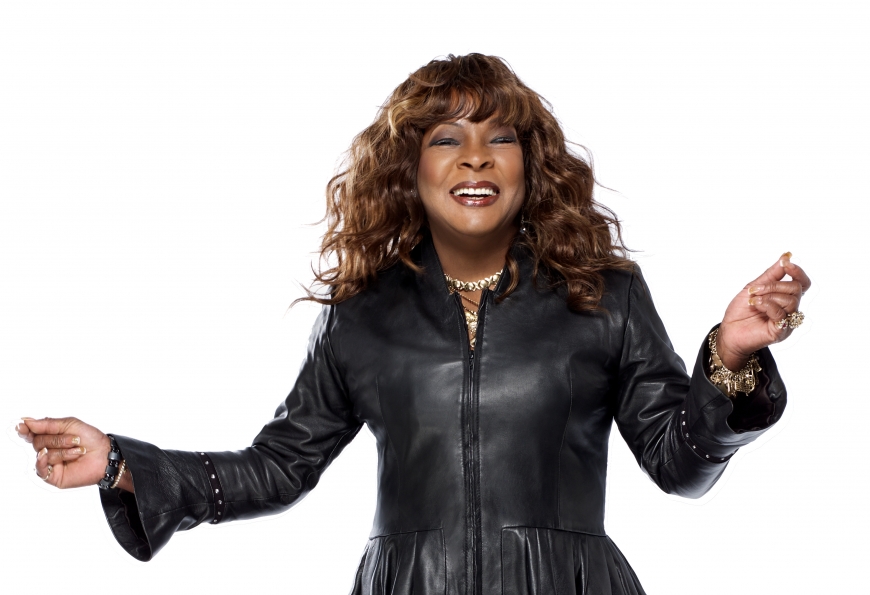 Sold
Out
Sold Out
The Cavern Club Live Lounge
We are delighted to welcome another musical legend to the Cavern as part of our 60th Anniversary celebrations!
When Martha Reeves dances on to the stage – to the thumping beats of I'm Ready for Love, the rocking rhythms of Van Morrison's Wild Night, or the fiery chords of Heat Wave – it is hard to believe that its been more than 45 years since she and the Vandellas made their musical mark with the bluesy, Come and Get These Memories. It was that recording that inspired Berry Gordy to coin the term "The Motown Sound" and that put the songwriting team of Holland-Dozier-Holland on the map. It was that recording that led to a decade of memorable music, earning Martha the title of Motown's ultimate soul diva. With an energy that belies her age, she keeps audiences on their feet with the gospel-tinged Nowhere to Run, the pop-driven Jimmy Mack, and high-energy tributes to Sam Cooke, Marvin Gaye, Stevie Wonder and others. And displaying the versatility that made her a favorite with Motown writers and producers, she goes jazzy with songs by Ellington and Billie Holiday.
With a background in gospel, opera and jazz, Martha Reeves came to Motown in 1962 after being discovered by the label's A & R director, Mickey Stevenson. Arriving at Hitsville USA unannounced, she parlayed an inopportune moment into an opportunity, answering phones and becoming the label's first A & R secretary. She jokes, "I was a singer who could type, which made me an asset."
Martha's assets came into full realization when Mary Wells missed a session and the company needed a singer in the studio when union reps visited. She called singing buddies Annette Beard and Rosalind Ashford (as the Del-Phi's they had recorded on Chess Records) to back her on a track called I'll Have to Let Him Go, and Martha & the Vandellas was born. The rest, as they say, is history.
Martha and her cohorts went on to provide vocals on Marvin Gaye's first three hits, and help establish Holland-Dozier-Holland as Motown's top songwriting team.
No history of American music can be written without Martha Reeves, and no history of Martha Reeves can be written without Dancing In The Street. Her clarion call for the nation to party in the midst of the Civil Rights struggle remains evergreen. Rolling Stone ranked it one of the top 10 songs that changed America. And, it is entered into the U.S. Library of Congress' list of historic recordings.
Today, Martha maintains a dual career. Most days will find her serving as a member of the City Council for her beloved Detroit, and speaking out as the city's most vibrant and visible ambassador. She continues to travel the world, carrying on the grand Motown musical tradition. In 2008, Martha Reeves and the Vandellas played clubs, corporate dates and casinos across the U.S., Canada, and Europe. In October 2008, Martha was special guest vocalist with the Duke Ellington Orchestra for a sold-out stint at Tokyo's Cotton Club.
Martha Reeves is a Motown treasure and we are thrilled to finally welcome her to the Cavern Club, ensuring that you "can't forget the Motor City."
JOSH GODDARD
"Manchester-based singer-songwriter Joshua Goddard is no stranger to the stage. Having cut his teeth across the various venues of his home-town as part of The Quangos or Lucky T. Jackson, turning heads and impressing critics in the process, the Mancunian troubadour has developed a rich musicality that stems from the bands from which he takes his cues. ​ His latest track, and first under his own name, sees Goddard drawing from a wealth of decade-spanning influences, tying them off neatly with more than a flourish of modernity. Fusing together pop, soul and R&B, 'Sunday Sun' feels both classic and contemporary"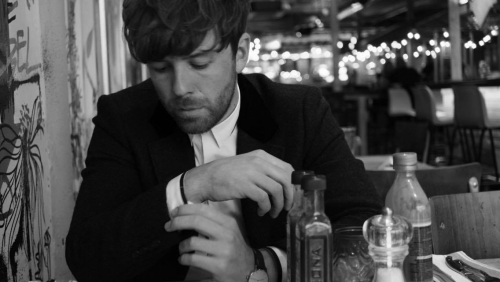 The Live Lounge is a standing venue with some unreserved seating. Seating is not guaranteed and may not be available for all shows. If you have a disability and need a seat please get in touch with us in advance to make arrangements!
Most events are 18 yrs and over please see our age policy for more information before booking. If you have any questions please get in touch with us.