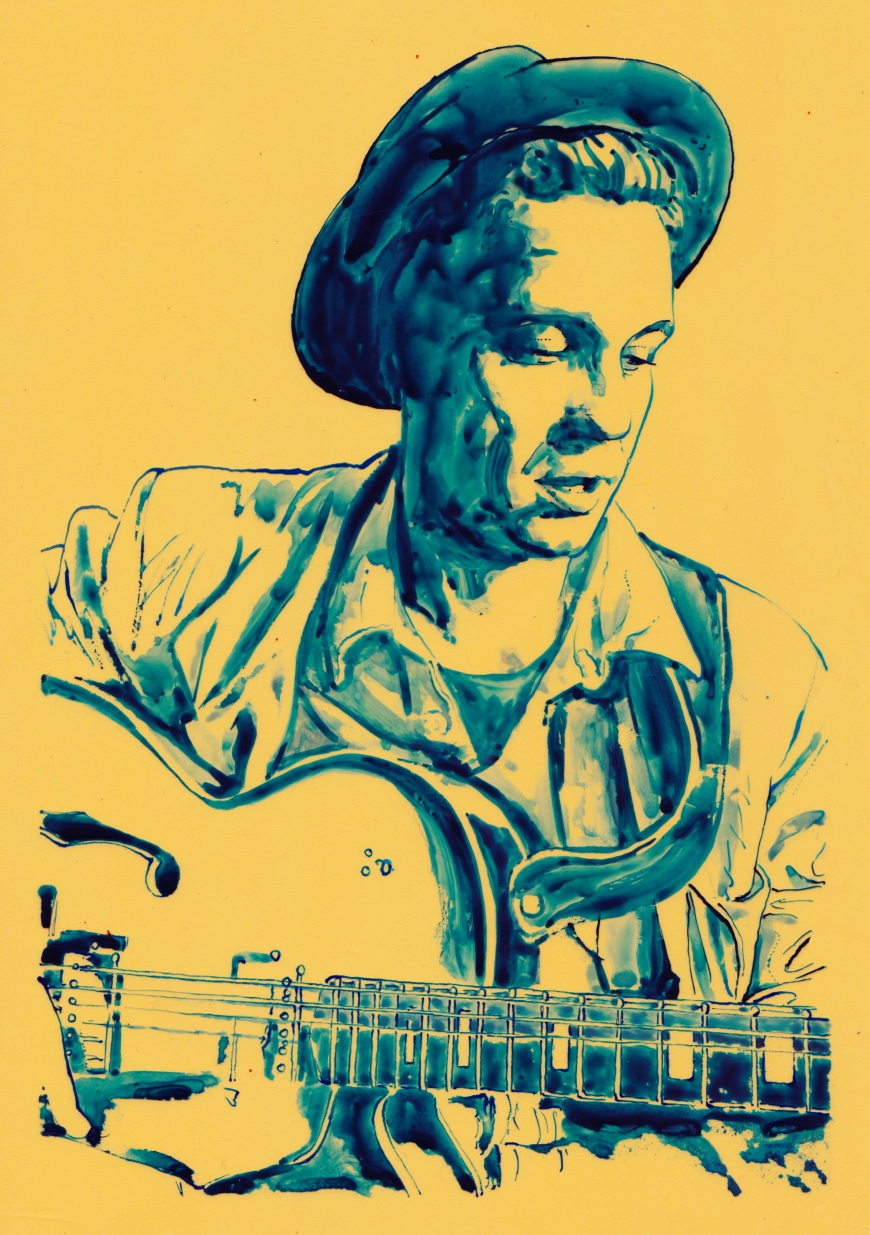 Buy
Tickets
08:00 pm
£16.50
The Cavern Club Live Lounge
Gladsome, Humour And Blue – 30th Anniversary tour
MARTIN STEPHENSON has been one of the UK's best-loved musicians for 30 years.
 Always popular on the circuit, Stephenson's "must see" live performances are an exuberant tour-de-force combining heart-in-your-mouth intimacy with playful humour and warm self-deprecation.
April 1988. A month that musically inflicted on us albums from Iron Maidenand Erasure, also had the decency to give us Gladsome, Humour And Blue,the 2ndalbum from Martin Stephenson And The Daintees.
Gladsome… in its original vinyl format, came in a gatefold sleeve of monochrome and sepia tones which complemented the music perfectly. A poem, I wouldn't change a thing,was on the front cover and succeeded in setting the tone of deep, sometimes dark, almost confessional lyrics that followed.  Recorded at Ridge Farm studios in Surrey with Paul Samwell-Smith (bass guitarist in TheYardbirdsand latterly Cat Stevens' producer) bringing his many years of experience to bear to assist in creating an entirely sympathetic atmosphere out of a potentially complex and unwieldy group of musicians. Not to mention the songs…
From the passionate battling for independence in There Comes A Time(from a musician's perspective) and Slaughterman (the plight of a young footballer), to the subtle dramas of Even The Night and The Wait, Martin and the band produced an album of quite incredible depth and subtlety. They were mostly in their mid 20s, but sound like they'd lived and played for a hundred years. Future Daintees' classics like Nancy and Wholly Humble Heart feature, their comparatively lighter musical touches disguising the emotional traumas of a father's troubled relationship with his rebellious teenage daughter and a gay man's battle for love  – to the backdrop of the hateful Clause 28, respectively.
Reviews at the time were unanimous in their plaudits:
'….sees Durham's wandering preacher in pew-packing form' – Keith Cameron, NME, 9/4/88.
'One of the finest and grossly underrated singer songwriters this country has given birth to has stood in the shadows for too long…it almost wraps its arms around you, to give you a hug from which you hope you will never be free' – Ron Rom, Sounds, 9/4/88.
'Songs that caress and undoubtedly strike a chord somewhere in everyone' – Andy Strickland, Record Mirror, 27/8/88.
'..a reminder that pop music is not just an ephemeral device to sell jeans and banking services but the latest chapter in an aural tradition, a chronicle of social history' – Alan Jackson, NME, 9/4/88.
Roll on 3 decades and following a quite staggering career of wonderfully diverse albums and totally original live performances, Martin, along with the latest Daintees line up of John Steel (guitars), Chris Mordey (bass) and Kate Stephenson (drums), have returned to the studio to re-record Gladsome, Humour And Blue on the occasion of its 30th anniversary. The new album is an absolute delight, showing how the songs have matured over the years along with the musicians. The love and care accorded to the originals is replicated here, with co-producer and engineer Stuart Macleod applying totally compatible soundscapes throughout. There may even be the treat of an extra track!
The band set out on a nationwide tour this winter in celebration of this remarkable milestone in popular music. You really wouldn't want to miss it.
Martin gives us his thoughts below…
Gladsome Revisited
It was like time travelling back to the age of 26, with extra knowledge –  and also the lack of it.
For the bike of our youth has very a different saddle to the bike of later age  (unless you are Rod Stewart or Dorian Gray of course!).
We can still enjoy the view and notice things we may have missed back then, for our mature self can be more relaxed.
Time travellers… maybe that's what we are?
Back in 87 I stood with night watchman Speedy Keen, at Ridge Farm recording studios in Rusper, Surrey.
He tried to explain to me about when he was 19 in 1969, and his band Thunderclap Newman's single was hitting number 1 in 9 different countries.
His guitarist Jimmy McCulloch was only 14 years old and would later join Wings then die ever so young 🙁
Man had just set foot on the moon.
I could only imagine, truly…
I think of connections, such as when our producer Paul Samwell Smith tried to explain of his time in the Yardbirds, and of the day he began working with a young Cat Stevens, and how ironic it was that the name Mathew was appearing both then and now in the titles… Mathew and son/Me and Mathew.
Yet at the age of 26, I was already a veteran, who had been hunted in many ways.
And the only gold I carried was to my breast, in the power of song!
Speedy has long gone.
Yesterday I stood at the shore of the Cromarty Firth with Billy Connolly.
Him 74 me 56 and we spoke about the power of love, song, art and creativity, humbled by age and experience.
Time travellers … ?
PS: In July 2018, a 73 year old Paul Samwell Smith begins work on a new album with a similar aged Cat Stevens.
Time travellers indeed x
Love and light, gladsome humour and blue xx"

The Live Lounge is a standing venue with some unreserved seating. Seating is not guaranteed and may not be available for all shows. If you have a disability and need a seat please get in touch with us in advance to make arrangements!
Most events are 18 yrs and over please see our age policy for more information before booking. If you have any questions please get in touch with us.