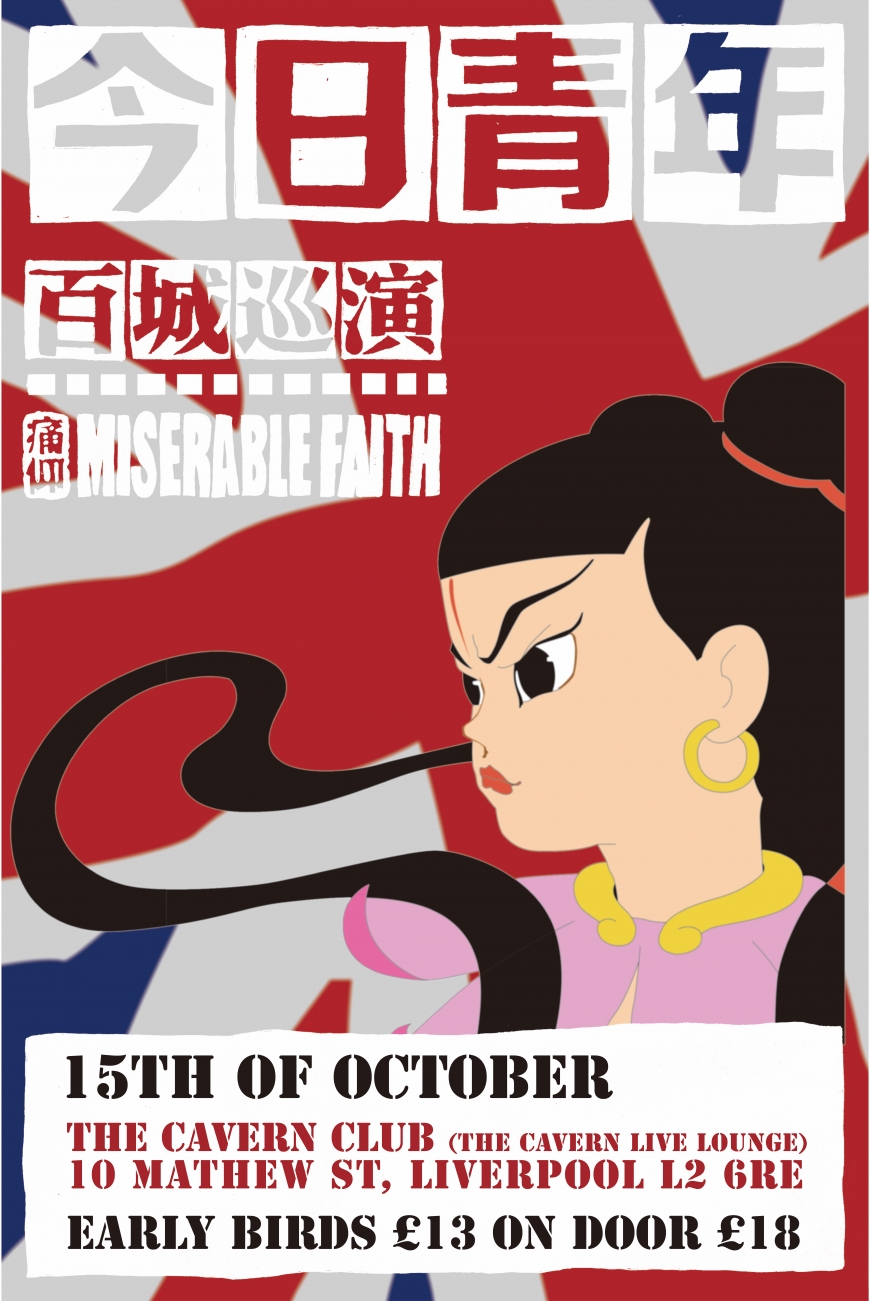 Get
Tickets
£18.00
The Cavern Club Live Lounge
Miserable Faith is one of the most influential premier rock bands in China, who has released seven albums and EPs since 1999. They are widely celebrated for performing at hundreds of domestic and overseas live shows at various music festivals and live houses.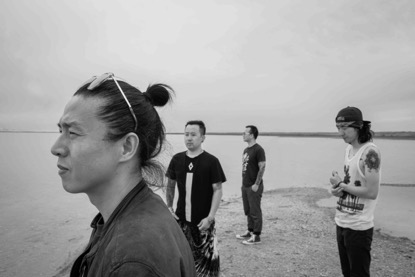 During the past 18 years, Miserable Faith (Chinese: 痛苦的信仰) has navigated their way through several music styles and has gradually become the voice of the young Chinese generation. They have started their music journey as a Rap Metal/Hardcore group with the release of their debut album This is aProblem in 2001. They independently released EP No came after in 2006. The band went on to explore more melodic approaches to music with their 2008 release Don't Stop My Music. All roads converged in 2014 with the release of their studio album, May Love be Without Worries. Music elements such as reggae and world music were added to the composition, which could be seen as a revolutionary change. In 2015, the band signed with Modern Sky Records—the biggest indie label in China. With a mark left in China's Rock History, they continue to expand their influences.
Their newest album The Youngster was released in October 2016, following which their tour for 100 Cities has been receiving positive feedbacks from Chinese music market.

The Live Lounge is a standing venue with some unreserved seating. Seating is not guaranteed and may not be available for all shows. If you have a disability and need a seat please get in touch with us in advance to make arrangements!
Most events are 18 yrs and over please see our age policy for more information before booking. If you have any questions please get in touch with us.