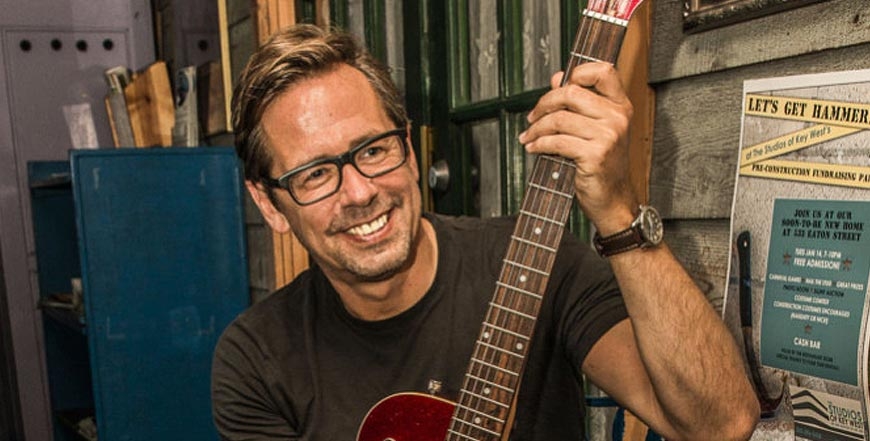 Buy
Tickets
£20
The Cavern Club Live Lounge
Nick Heyward and school friends Graham Jones and Les Nemes were the core of Haircut One Hundred, starting bands together as far back as 1977
They were first known as Rugby, then the Boat Party, Captain Pennyworth and Moving England, before settling on Haircut One Hundred.The band signed with Arista Records in 1981 and had four UK Top 10 singles between 1981—82, Their debut album, Pelican West in 1982, written by Nick Heyward, reached No. 2. It was Certified Platinum in the UK and Nick Heyward was nominated for an Ivor Novello Award for Most Performed Song for "Love Plus One" in 1982.
Heyward's solo career took off in March 1983 with the single "Whistle Down The Wind", which reached No. 13 in the UK Singles Chart, Two further Top 20 hits followed: "Take That Situation" which reached No10 and "Blue Hat for a Blue Day" which reached No14 in the UK charts, His debut solo album, North of a Miracle, was released in October 1983 and peaked at No.10 in the UK. Three follow-up singles to the album, "Love All Day", "Warning Sign" and "Laura", were all UK Top 40 hits.
Postcards From Home, Heyward's second solo album, was released in 1986 and featured the hit singles "Over the Weekend" and "Goodbye Yesterday". By 1988, he had moved to Warner Bros. Records and released his third album, "I Love You Avenue", which included the hit single "You're My World". Nick's 1993 album, "From Monday to Sunday", on Epic Records, featured a more classic rock style, and brought him his first hits of the 1990s. The first single, "Kite", reached No. 44 in the UK Singles Charts and No. 4 in Billboard magazine's Hot Modern Rock Tracks chart. Over the next two years, he toured regularly, particularly in the US, where he played alongside bands like Belly, The Lemonheads, Mazzy Star and Therapy.
In 1995, Nick Heyward released his second Epic Records album, Tangled, providing him with a UK Top 40 Single "Rollerblade". Creation Records released The Apple Bed, which is Nick Heyward's most recent major label release. It featured three singles, "Today", "The Man You Used to Be" and "Stars In Her Eyes".
A new album will be released in the Autumn.

The Live Lounge is a standing venue with some unreserved seating. Seating is not guaranteed and may not be available for all shows. If you have a disability and need a seat please get in touch with us in advance to make arrangements!
Most events are 18 yrs and over please see our age policy for more information before booking. If you have any questions please get in touch with us.