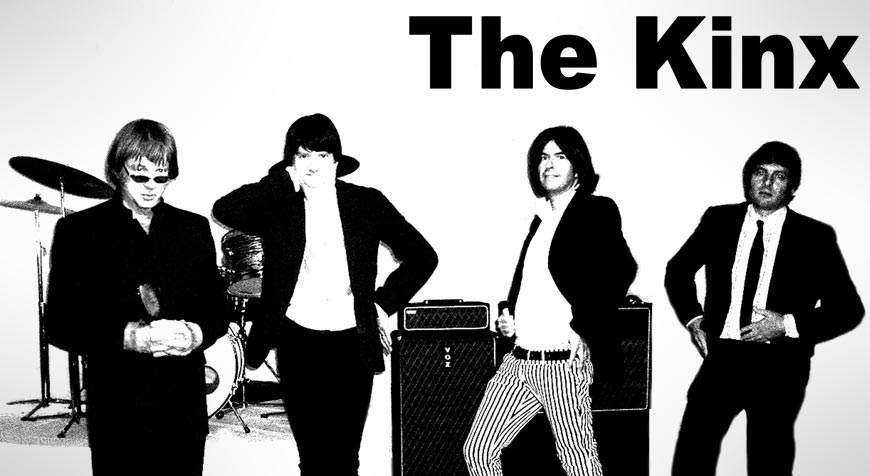 Buy
Tickets
£10.00
The Cavern Club Live Lounge
The Kinx…the ultimate Kinks tribute band.
Within a year of the first unadvertised gig The Kinx were headlining theatres and performed on the bill with many legendary bands from the 60's era.
The Kinx have performed on the main stages of Britain's top tribute festivals and secured a recording contract producing three tribute albums on general release (available at iTunes, Amazon, Play.com etc…check the website for information). The Kinx are grateful to Dave Davies who has endorsed the group and been most helpful with information to help create an authentic Kinks performance.
The Kinx are established as the premier Kinks tribute act in the UK and Europe. Ray and Dave Davies's timeless and iconic classics are brought to life by four passionate Kinks fanatics who recreate the "red jacketed" and innovative '60s era of the amazing Kinks. The Kinks had 17 top twenty hit singles and 5 top ten albums and were one of the "big 4"; along with The Beatles, The Rolling Stones and The Who.
Visit our website: www.thekinx.com

The Live Lounge is a standing venue with some unreserved seating. Seating is not guaranteed and may not be available for all shows. If you have a disability and need a seat please get in touch with us in advance to make arrangements!
Most events are 18 yrs and over please see our age policy for more information before booking. If you have any questions please get in touch with us.