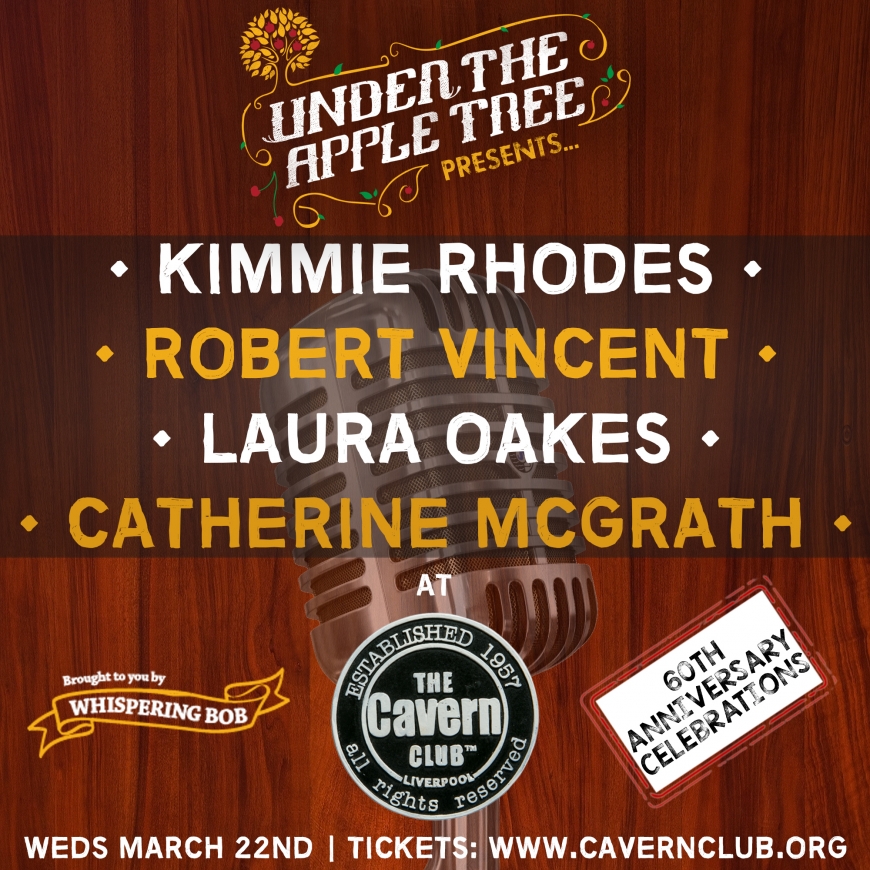 Buy
Tickets
£15 (standard) / £10 (student)
The Cavern Club Live Lounge
Whispering Bob Harris brings to the Cavern a host of cool country Americana: Kimmie Rhodes – Robert Vincent – Laura Oakes – Catherine McGrath.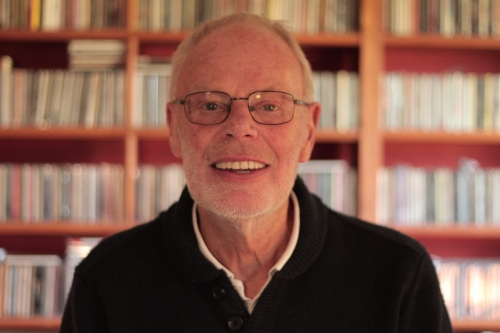 "Whispering Bob Harris" is best known for presenting the legendary BBC2 music programme, The Old Grey Whistle Test. He has been at the heart of the UK music scene for the best part of fifty years.  He has established a worldwide reputation as one of the most trusted and influential broadcasters of his generation, described by 'Radio Times' as '…one of the greats of British contemporary music broadcasting' and by 'The Mail On Sunday' as 'a national treasure'. 
In 2011 Bob received an OBE from Princess Anne at Windsor Castle for his 'services to music broadcasting'. He is a fellow of the University of Northampton, was the penultimate subject of 'This Is Your Life' and appeared on 'Desert Island Discs' in 2014.  He has twice been named International Music Broadcaster of the Year by the Country Music Association, who also awarded him the prestigious Wesley Rose International Media Achievement Award in 2012. He was honoured with a Trailblazer Award by the Americana Music Association in Nashville in 2011, has received a UK Heritage Award, and a Mojo Medal and was inducted into the UK Radio Hall of Fame in 2009.
It has been an incredibly prolific five-decade career and in 2016 Bob will be taking his passion and knowledge into a new monthly show on Team Rock Radio.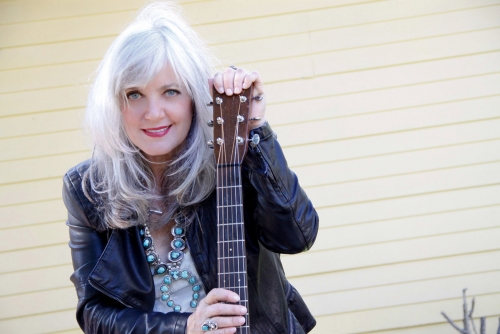 Singer-songwriter Kimmie Rhodes is a native Texan who calls Austin home. Kimmie's multi-platinum selling songs have been recorded by such stellar acts as Willie Nelson, Wynonna Judd, Trisha Yearwood, Amy Grant, CeCe Winans, Joe Ely, John Farnham, Waylon Jennings, Peter Frampton, Mark Knopfler and Emmylou Harris. A creative and prolific artist, she has recorded and released a total of sixteen solo CDs, written and produced three musical plays and a catalogue of hundreds of songs, and published a novella/cookbook. CLICK FOR MORE INFORMATION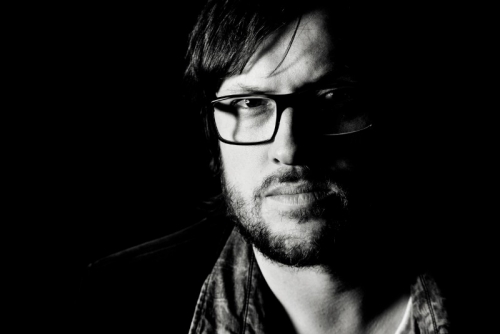 Robert Vincent is an award winning singer songwriter from Liverpool. He is currently supporting Paul Carrack ​for the third time on his full UK tour and has been receiving rave reviews. It comes as no surprise therefore (especially to his legion of loyal followers) that the legendary Bob Harris ​has joined the ranks of his admirers.
Having seen him play live at an event called Bluebird at the Bluecoat ​which brought the legendary Bluecoat Cafe from Nashville to Liverpool, Bob invited Robert to record one of his Under The Apple Tree Sessions ​in his home studio and also for his Radio 2 ​show. Clearly this consolidated Bob's admiration for this talented musician as he recently awarded Robert the prestigious and first ever Bob Harris Emerging Artist Award ​for Americana UK ​describing him as, "absolutely magnetic"​. Bob said: " I am so impressed with Robert's music. Strong songs laced with blues and country. He is the real deal". CLICK FOR MORE INFORMATION

Laura Oakes is a wonderfully talented British Country Music singer from Liverpool, England. Coming from a huge Liverpudlian family, where everyone sings or play an instrument, it was only a matter of time before Laura caught the music bug.  Laura graduated from Leeds College of Music in 2012 with a first degree in Popular Music. After graduating, she began recording her first single 'Don't Let It Hit Ya', which was released in September 2013 and landed in the Top 20 on the iTunes Country Chart. Her second single 'Snakes & Ladders' followed in 2014 with similar success. In March of 2015, Laura released her first EP, including three brand new songs along with her two previous singles. Laura is excited to be a part of the UK Country community and cannot wait to see how it will continue to grow in the next year.
CLICK FOR MORE INFORMATION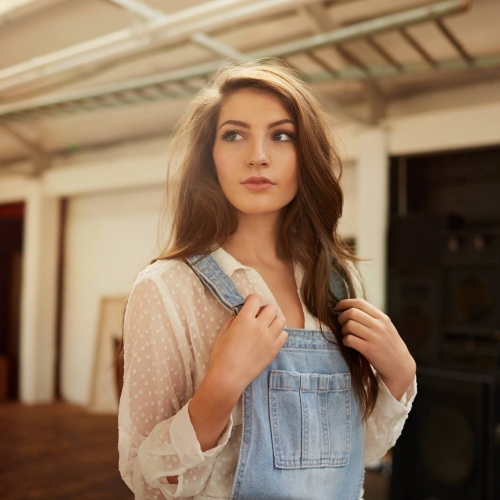 Catherine McGrath. Hailing from the rural outskirts of Belfast the 19-year-old singer-songwriter began her musical path when she picked up a guitar and began teaching herself to play music, to accompany her voice. With musical parents by her side and the traditional Irish folk scene around her she delved into the world of music playing regularly at her parents' Fiddler's Green Festival. Although thousands of miles from the country music epicentre Nashville, Catherine first discovered her adoration for the sound after being won over by Taylor Swift's self-titled pre-pop album. Her desire to learn more saw her explore deeper into the genre's new era of talent in the shape of Kacey Musgraves, Dan + Shay and Maddie & Tae.
CLICK FOR MORE INFORMATION

Eleanor Nelly is a 16 year old singer/songwriter from Liverpool. In just three years, Eleanor has played numerous venues and festivals all around the country. Despite being so young, Eleanor recently released her debut EP, 'Insane and Loved', and is already preparing to release another with her newly-formed backing band. Eleanor won the LIMF One To Watch award in 2015 and is also playing this year's Liverpool International Music Festival. In January Eleanor announced that she has signed a record and management deal with legendary recording label Decca Records!
CLICK FOR MORE INFORMATION
£15 Standard Ticket / £10 Student Ticket (with valid student ID)