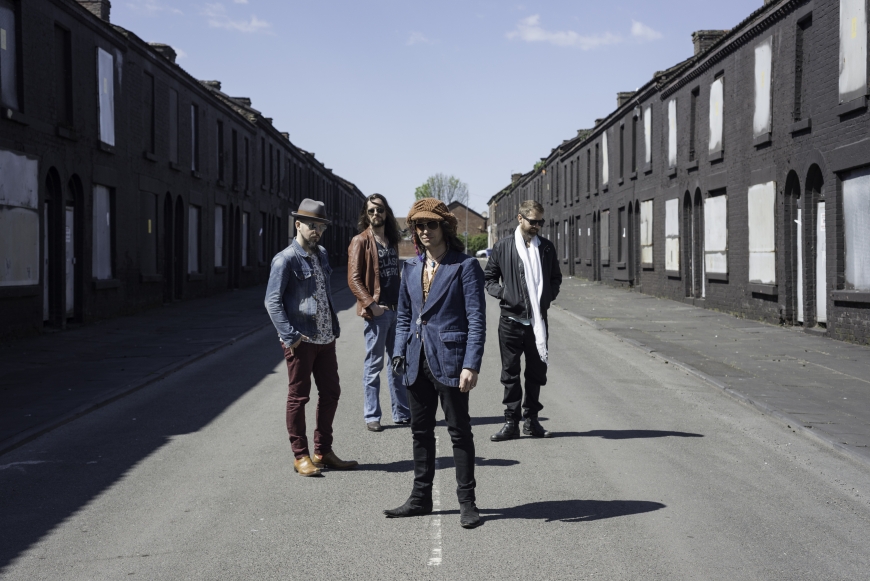 Buy
Tickets
£10
The Cavern Club Live Lounge
Xander and the Peace Pirates are a testament to musical integrity and personal strength
Xander and the Peace Pirates are a testament to musical integrity and personal strength. Combining soul, blues and rock, their pervasive blend of inspired song writing and memorable performances has already seen them enrapture audiences from around the world.
Brothers Keith and Stu Xander were discovered on YouTube by Gibson Brands CEO, Henry Juszkiewicz, and during their subsequent performances for the company at numerous international events from LA to Dubai, the band caught the attention of not just an ever-growing collective of fans but also industry legends such as Eddie Kramer (Jimi Hendrix, Led Zeppelin, Kiss, Rolling Stones) and Rick Allen (Def Leppard).
Defying all expectations, lead singer and guitarist Keith Xander was born without a right arm below the elbow and plays guitar using a prosthesis and hook with a pick attached at the end. Although many who have seen Keith play believe him to be an extraordinary guitarist despite of his falsely perceived 'disability', he is a virtuoso musician in his own right and his playing rivals the best in the industry.
The band established themselves as a live-performance juggernaut after concluding their 5-year tenure as the resident band at Liverpool's iconic Cavern Club pub and going on to support the likes of Joe Bonamassa, Joe Satriani, Manfred Mann's Earth Band, The Temperance Movement, ex-Whitesnake's Bernie Marsden and Bon Jovi to name a few.
2016 saw the band release their debut album, titled '11:11', on V2 Benelux Records, recorded at the world-famous Wisseloord studios in Hilversum, just outside of Amsterdam, mixed and mastered by Ronald Prent and Darcy Proper respectively. The album has gone on to receive rave reviews from Classic Rock, Planet Rock and from BBC Radio's Bob Harris, who has subsequently invited the band to record 2 sessions for his 'Under the Apple Tree' YouTube series.
With haunting riffs, ingenious melodies, and a uniquely infectious charisma, Xander and the Peace Pirates continue to share their musical passion to standing ovations, while spreading a universal message of peace, love and harmony. December 10th sees the band return to their spiritual musical home, The Cavern!
"The novelty of frontman Keith Xander's guitar approach – he lodges a plectrum in the hook of his prosthetic arm – is soon overshadowed by this band's convincing splice of soul, blues and country. 4 stars" – Henry Yates, Classic Rock UK
 "Xander and the Peace Pirates have done a number of concerts with us in Germany now and it has been a musical and personal pleasure to work with them. They are really very unusual but most importantly, they are very good." – Manfred Mann
 "Very cool. The guy plays and sings great! Hard to believe these guys are from the UK. I like it!" – Steve Lukather (TOTO)
10th December sees the band return to their spiritual musical home, The Cavern!
XANDER OFFICIAL WEBSITE
XANDER iTUNES
XANDER SPOTIFY

The Live Lounge is a standing venue with some unreserved seating. Seating is not guaranteed and may not be available for all shows. If you have a disability and need a seat please get in touch with us in advance to make arrangements!
Most events are 18 yrs and over please see our age policy for more information before booking. If you have any questions please get in touch with us.