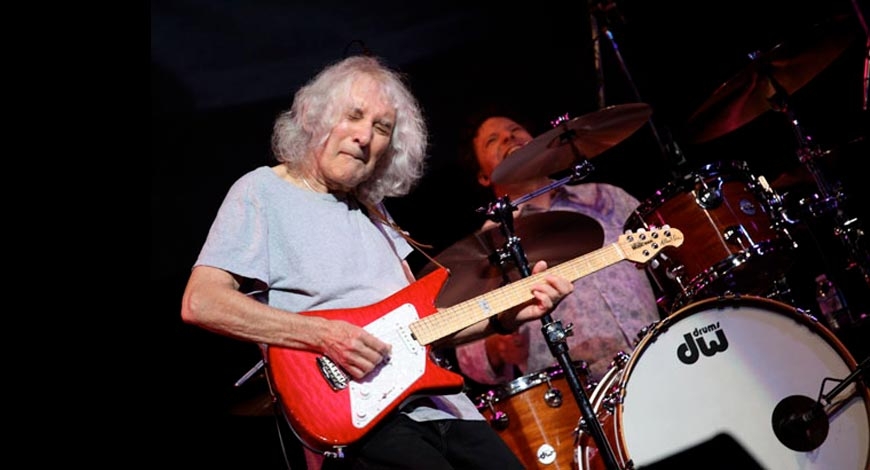 Buy
Tickets
£20.00
The Cavern Club Live Lounge
Albert Lee – Live at the Cavern!!
Albert was born in Leominster, England, in 1943. His introduction to music came from his father, who played piano and accordion. His first instrument was the piano, which he took up at age seven — he was lucky enough to be more than five years into his keyboard study when rock & roll came along, and his first idol was Jerry Lee Lewis, which also marked his introduction to rockabilly music. Within a couple of years, however, Lee had switched to guitar, and also discovered the music of Buddy Holly & the Crickets.
He started learning the guitar in earnest and studying their records very closely, and not long after graduated from an acoustic to an electric instrument, and was learning the lead guitar parts on records by Holly, Gene Vincent, Ricky Nelson, the Louvin Brothers, and the Everly Brothers — except that to him they were just as much records by Tommy Alsup, Jimmy Bryant, Cliff Gallup, James Burton, Chet Atkins, and Hank "Sugarfoot" Garland, among other guitarists.
At 16, he turned professional and joined the stable of musicians working for manager Larry Parnes, playing behind Dickie Pride, among other stars on Parnes' roster. He later joined the backing band of R&B singer Bob Xavier, and later played behind Jackie Lynton, through whom he appeared on his first recording. Lee twice succeeded Jimmy Page as a lead guitarist, first in Mike Hurst's band and then in Neil Christian's backing group. And Lee, in turn, was succeeded in the latter band by Ritchie Blackmore when he jumped to Chris Farlowe's backing group the Thunderbirds.
These are just a few names which scratch the surface of Albert Lee's catalog of music, and artists he has played with. We are delighted to have him back at The Cavern Club and it's safe to say this is a show not to be missed!

The Live Lounge is a standing venue with some unreserved seating. Seating is not guaranteed and may not be available for all shows. If you have a disability and need a seat please get in touch with us in advance to make arrangements!
Most events are 18 yrs and over please see our age policy for more information before booking. If you have any questions please get in touch with us.