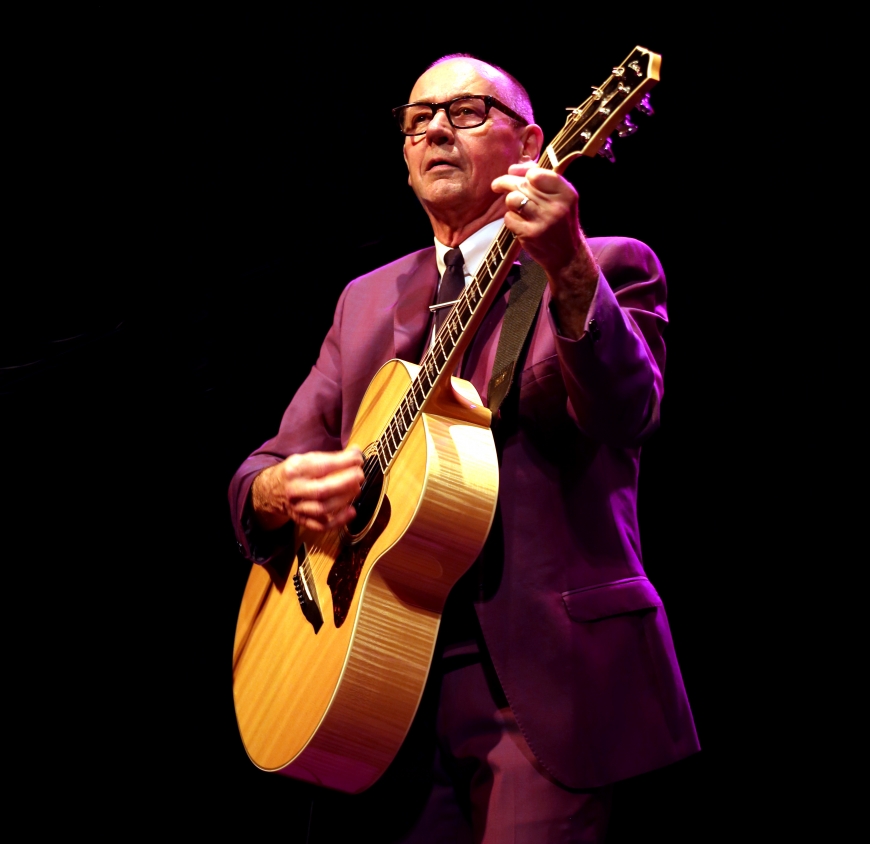 Buy
Tickets
£20
The Cavern Club Live Lounge
As part of our ongoing 60th Anniversary celebrations in 2017, we are delighted to invite another musical icon to make his Cavern debut!
Andy Fairweather Low is in a class of his own. One of the UK's best guitar players with a truly unique voice, he's worked with some of the greatest artists around and still found time to release some solo material.
Cardiff-born Fairweather Low originally came to fame as vocalist and leader of the pop group Amen Corner. The band had four Top 30 hits – a sequence starting with 'Gin House Blues' in 1967 – on Decca's subsidiary Deram label before leaving at the end of 1968 to join Andrew Loog Oldham's pioneering indie, Immediate. Amen Corner were instantly rewarded with a UK number one, '(If Paradise Is) Half As Nice' in early 1969 but, despite another Top Five hit with Roy Wood's 'Hello Suzie', it seemed the band could not survive success.
'Sweet Soulful Music' (2006) was his first solo album in 26 years but it was no simple  comeback story – the intervening years were packed with people and projects virtually amounting to a stellar A to Z of Popular Music.
Most notably, Fairweather Low has been a stalwart of Eric Clapton's band since the early-Nineties, touring in Clapton's bands right up until 2003 and recording the 'Unplugged', 'From the Cradle', 'Pilgrim', 'Riding with the King', 'Reptile', 'One More Car One More Rider', 'Me & Mr. Johnson' and 'Back Home' albums with him. Andy still performs regularly with Eric Clapton.
Fairweather Low was also a regular player with George Harrison, appearing on his 'Live in Japan' album and, in 2002, playing several of the lead guitar parts for the Harrison tribute, 'The Concert for George'.
One of Fairweather Low's longest musical relationships, however, has been with Roger Waters. The two have worked together since Waters' 'Pros and Cons of Hitchhiking' tour of America in 1985. Since that time Fairweather Low has contributed to two of Waters' albums – 'Radio K.A.O.S' in 1987 and 'Amused to Death' in 1992 – and played guitar and bass on the 1999-2002 'In the Flesh' world tour. Fairweather Low rejoined Waters for the 'Dark Side of the Moon' tours of 2006 and 2007.
Fairweather Low is also a regular member of Bill Wyman's Rhythm Kings most recently touring with the Rhythm Kings in 2005 and the summer of 2006.
In 2013, Andy Fairweather Low and the Low Riders released their latest album, Zone-O-Tone.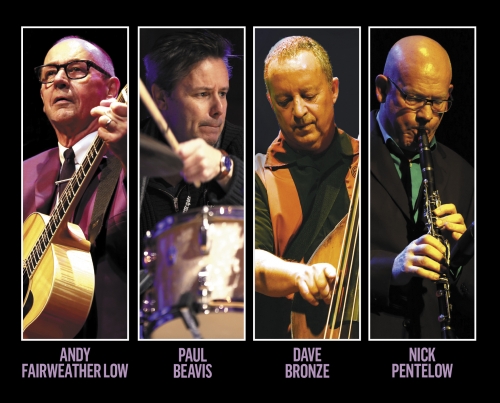 The Live Lounge is a standing venue with some unreserved seating. Seating is not guaranteed and may not be available for all shows. If you have a disability and need a seat please get in touch with us in advance to make arrangements.