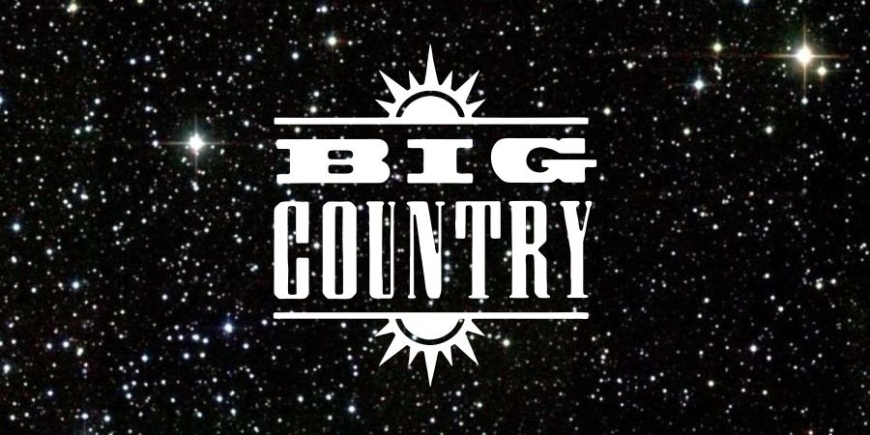 Buy
Tickets
08:00 pm
£20.00
The Cavern Club Live Lounge
"Timeless anthems for a very Big Country…a body of work that sweeps away the test of time" (Lancashire Evening Post)
Interview requests taken
Following the incredible success of their 30th Anniversary 'Steeltown' Tour, BIG COUNTRY now celebrate the 30th Anniversary of the album that followed that release – 'The Seer'.
Famously, the album included an appearance by Kate Bush, joining the late Stuart Adamson on the title track and the single 'Look Away' was the group's biggest UK single, reaching Number 7 in the charts. The album itself reached Number 2 here, with Rolling Stone reflecting: "'One Great Thing', 'I Walk the Hill' and 'Eiledon' are stirring expressions of the desire for individual integrity and a future filled with peace"… a timely sentiment.
The band will perform the album in its entirety, as well as visiting their stunning catalogue of songs, taken from their multi-million selling and Number 1 hit albums. Their classic hits and live favourites include Harvest Home – Fields of Fire – In A Big Country (which sold 2 million copies) – Chance – Wonderland – Look Away – The Teacher – East of Eden' from such massive albums such as the triple Grammy–nominated, 'The Crossing,' 'Steeltown' and 'Peace In Our Time'. BIG COUNTRY continue to look beyond the next horizon.
The band – BRUCE WATSON (guitars/vocals); MARK BRZEZICKI (drums, vocals); JAMIE WATSON (guitars/vocals) will be augmented on stage by SIMON HOUGH and bassist, SCOTT WHITLEY.
"Big Country almost blew the roof off on Saturday night. Frontman Simon Hough – formerly with Denny Laine of Wings fame's band – was magnificent and urged the seated audience to cast aside their chairs and get down to the front of the stage. The crowd did just that, making for a night to remember. Hough was a revelation and a more charismatic vocalist is hard to visualise. He had the crowd in the palm of his hand from start to finish – no wonder Bruce Watson singled him out for a special mention".
(Ian Russell, Daily Record)
For further info see the official website: www.bigcountry.co.uk

The Live Lounge is a standing venue with some unreserved seating. Seating is not guaranteed and may not be available for all shows. If you have a disability and need a seat please get in touch with us in advance to make arrangements!
Most events are 18 yrs and over please see our age policy for more information before booking. If you have any questions please get in touch with us.