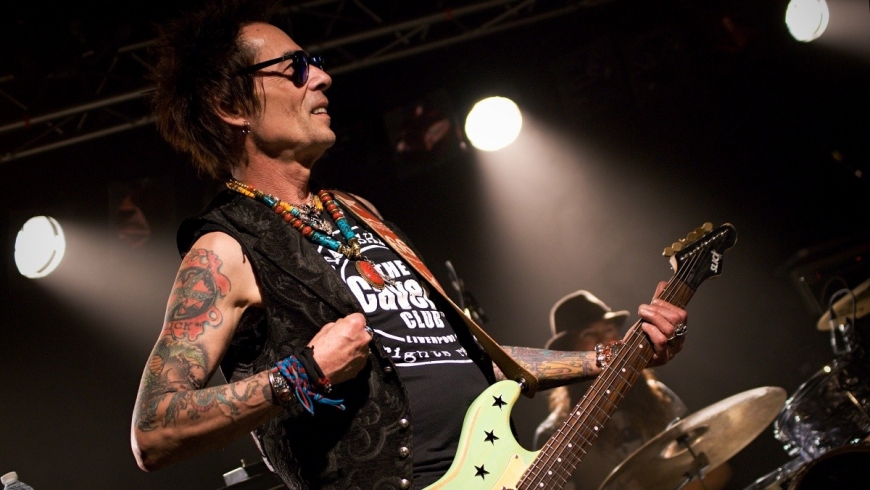 Get
Tickets
£15
The Cavern Club Live Lounge
Legendary American guitarist Earl Slick – best known for his seminal work with David Bowie and John Lennon – talks about his career, performs extracts from songs and takes questions from the audience. A night of incredible stories, tunes and a look behind the scenes of a life in rock n roll.
The talk/performance will be followed by an audience Q&A and then photo opportunity and autographs.
Earl Slick was initially hired by David Bowie to replace Mick Ronson as lead guitarist for the Diamond Dogs tour in 1974 (the live album David Live was recorded during this tour). Slick also played lead guitar on Bowie's Young Americans and Station to Station albums, released in 1975 and 1976 respectively.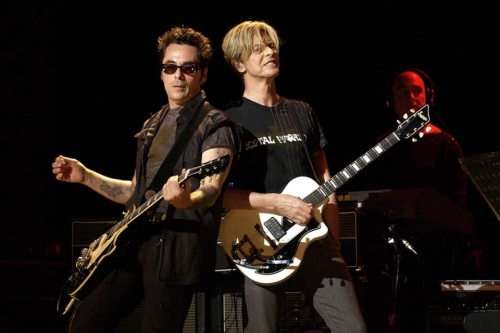 The Station to Station album is widely regarded as one of David Bowie's masterpieces:
"Station to Station is more than just a classic David Bowie album. It's one of the pivotal moments in 1970s rock, forged in a turmoil of spiritual anguish and commemorating the wayward quest which carried its creator from the American funk and soul of his previous incarnation to the European experimentalism of his next. That transition, as philosophical as it was geographical, crystallised into an album of dark power and muscular beauty, brought to life by one of the finest bands Bowie has ever assembled and led from the front by the monumental guitar of Earl Slick."
Nicholas Pegg, author of 'The Complete David Bowie'
Slick went on to work with former Mott the Hoople frontman Ian Hunter and then with John Lennon, and Yoko Ono. He performed on Lennon and Ono's Double Fantasy album. During the sessions for Double Fantasy, the material for 1984's Milk and Honey was recorded as well. He also joined Ono in the studio for her solo album, Season of Glass. Slick and Lennon were good friends at the time of Lennon's death in 1980.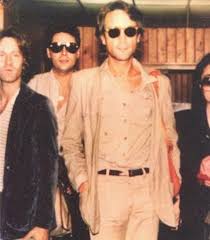 Earl Slick returned to working with David Bowie on several occasions including on 1983's The Serious Moonlight Tour, on the Reality album and world tour in 2003/4 and finally on Bowie's 2013 comeback album 'The Next Day'.
Slick conceived and presented the 2017 BBC documentary 'Rock N Roll Guns for Hire: The Story of the Sideman'.

The Live Lounge is a standing venue with some unreserved seating. Seating is not guaranteed and may not be available for all shows. If you have a disability and need a seat please get in touch with us in advance to make arrangements!
Most events are 18 yrs and over please see our age policy for more information before booking. If you have any questions please get in touch with us.