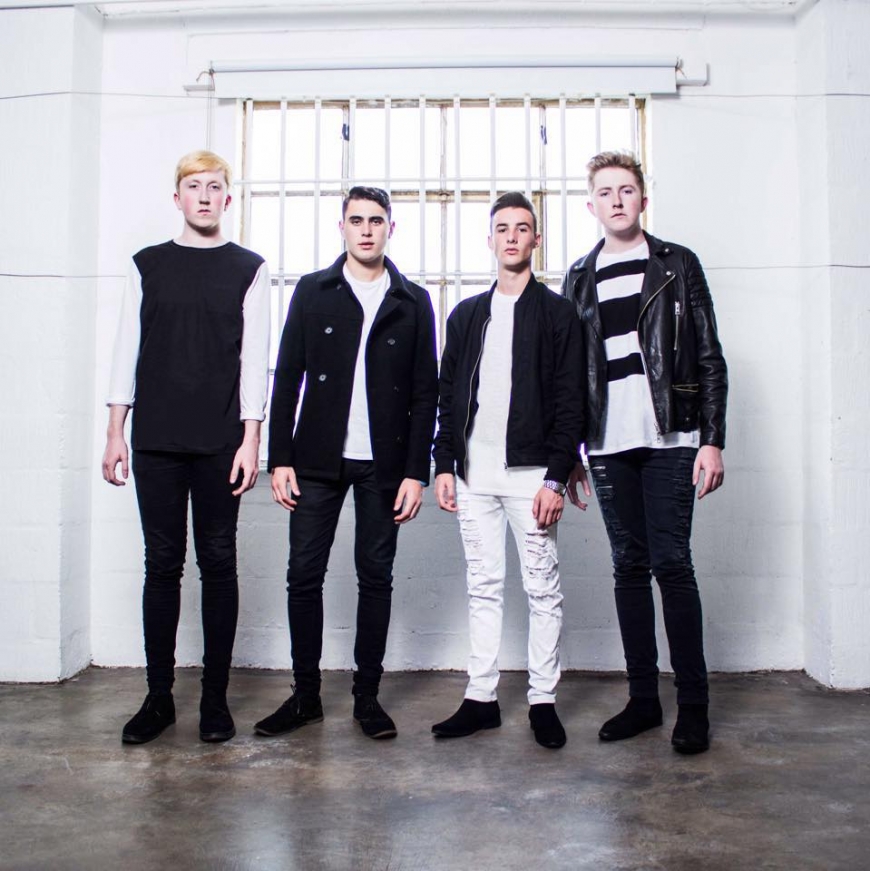 Get
Tickets
£5
The Cavern Club Live Lounge
An evening of great live music in the most famous club in the world with The Ambition!
LIVERPOOL BAND TO HEAD UP LEUKAEMIA FUNDRAISING GIG AT WORLD FAMOUS CAVERN CLUB

Championed by BBC Introducing in Merseyside, The Ambition have been announced as the headline act for a Cavern Club fundraiser that is set to raise thousands for a national blood cancer charity.
Support will come from:
Rich Scholes
(Guitarist and singer for The Shades)
Rachael Hawnt
(Finalist on BBC1 All Together Now)
Asher Knight
(Fresh from supporting Steps on their summer tour)
Luena Martinez
(former X-Factor contestant)
Denis Coleman
(15-year-old music sensation)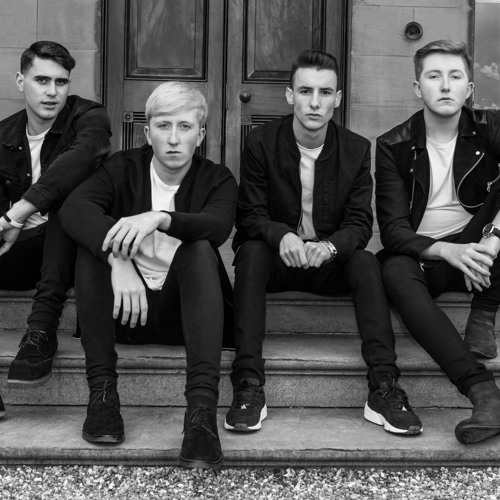 The band won ITV's This Morning's best unsigned artist competition in 2016 and have been lauded by celebrities such as Philip Schofield and more recently, their latest single "Thirty Thousand Feet" grabbed the attention of Warner Music who have added them to their Topsify playlists.
The band will now headline a gig at the world-famous Cavern Club on Thursday 1st November which has been arranged by Kris Griffin to raise money for national blood cancer charity Leukaemia Care.
Kris was diagnosed with Chronic Myeloid Leukaemia (CML), a form of blood cancer, at the age of 32.
Kris said, "After visiting my GP with symptoms such as night sweats and pain in my hip, a blood test went on to reveal a leukaemia diagnosis which had me asking the question, "Am I going to die?"
When you're told you have a leukaemia, or a blood cancer, or some other terrible disease, you never forget what being told feels like. There's a ringing in the ears, everything just drains out of you. You just feel like you've been punched, really hard, but you feel no pain.
Now ten years on, I'm a marketing expert, blood cancer charity trustee and a passionate campaigner working with fellow leukaemia patients across the world seeking access to treatment. I'm also a seasoned public speaker, I recently spoke at a training day for 40 West Midlands GPs to help them understand what a blood cancer diagnosis feels like from a patient perspective".
The Cavern Club have kindly gifted the venue to Kris to help him reach his £10,000 fundraising goal. The gig is part of a year long #Kris10 campaign.
Kris said, "As a huge Beatles fan, I was delighted when the Cavern agreed to let me use their venue for the night. I'm absolutely chuffed that another Liverpool band have agreed to headline the event – The Ambition are a band to watch out for".
Kris' gig is also being supported by vocal coach CeCe Sammy through her programme, "The Power of Muzik". Artists from "The Power of Muzik" will form the rest of the bill which will be announced at a later date.
The Ambition are a Liverpool based pop group, they are inspired by acts such as The Vamps, The 1975, The Weeknd and Coldplay to name a few. Their debut single "THIRTY THOUSAND FEET" dropped on 31st August 2018 and has been well received. They have been invited into BBC Introducing 20th October 2018 to perform their new single live and to chat about their record.
Rich Scholes
Rich is best known as the guitarist and singer for The Shades, a UK-based boy band with debut original singles called "24 Hours a Day" and "Trouble".  Rich is 21 years old and from Warrington. His musical influences include Johnny Cash, Nirvana, and the Red Hot Chili Peppers. He has over 30,000 Twitter followers.
Rachael Hawnt
Rachael began classical vocal training at the age of 12, and although she is often associated with her powerful rocky style, this was to be the first step on a journey which would take her to some of the UK's most well-loved venues including Hampton Court Palace, Tate Modern, The Barbican, The Ritz, The O2 and The Royal Opera House. What is The Beautiful Secret? Rachael's debut album released in 2017 was received well with the first single 'What's Inside' being chosen as the official anthem for 'World Autism Awareness Week'. She has also had numerous appearances on national TV and radio. Most notably her recent appearance on the BBC television show All Together Now where she made it to the final.
Asher Knight
Since focusing full time on his music Asher has been working with renowned writers and pop producers such as Cutfather, AC Burrell, Francci Richards, Terry Ronald & Ian Masterson, and Pete Boxta Martin. His first single Hurricanes and Tornadoes was released in February 2018, with a video directed in Los Angeles by legendary choreographer and creative director, Travis Payne. Asher supported Steps on their national tour over the summer and will support All Saints on their UK tour in November and December. Asher's latest single, "Why" is out now.
Luena Martinez
In 2016, Luena reached the six chair challenge on X-Factor. Since then she has been touring schools with The Power of Muzik and in March featured on a charity single with the winner of BBC's All Together Now, Michael Rice and child survivors of the Grenfell Tower fire. Their song, Bruised, was created in conjunction with children's charity Barnardos. In August, Luena featured on Fire, a single from The Power of Muzik also featuring Big Zuu.
Denis Coleman
15 year old, Denis Coleman, has been honing his musical craftsmanship from the age of 4 and the multi-instrumentalist even wrote his first original song aged 10. Born in the States, Denis, currently is based in London and has been studying at the Royal College of Music Junior Department for the past 6 years studying Violin and composition. Denis has already caught the eyes of talent scouts, after winning Open Mic UK / FutureMusic's Songwriter of The Year competition in 2017, where he beat hundreds on songwriters from across the country to come first place. This year has seen Denis work harder than ever in the studio, co-writing tracks with Okan, Jamie Sellers, Martin Luke Brown and Raphaella to name a few. Denis' debut release, 'You', is self-penned and is based on his own experiences.

The Live Lounge is a standing venue with some unreserved seating. Seating is not guaranteed and may not be available for all shows. If you have a disability and need a seat please get in touch with us in advance to make arrangements!
Most events are 18 yrs and over please see our age policy for more information before booking. If you have any questions please get in touch with us.