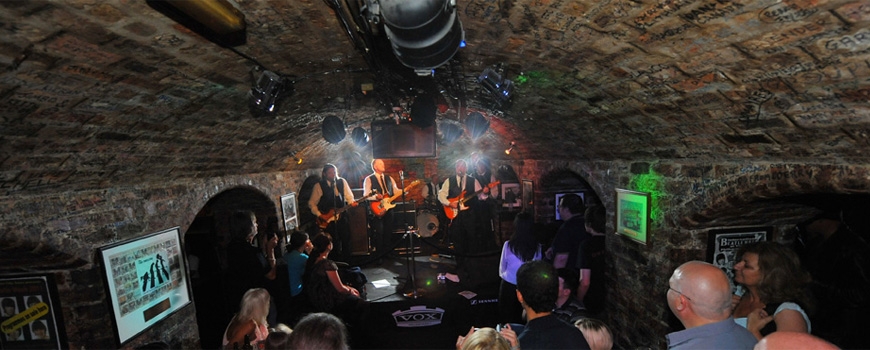 The Cavern Club is the cradle of British pop music, the place where the Beatles musical identity was formed.
Today's Cavern is a thriving live music destination and one of Liverpool's top tourist attractions. The three venues – the Cavern Club, Cavern Live Lounge and the Cavern Pub – showcase not only the incredible legacy of The Beatles, but also new up and coming bands and established artists.
Discover for yourself the evocative spirit of this legendary venue and experience the unique and powerful Cavern sound performed live on stage every afternoon till late in the evening.